Design Shit
The Position:
As a boutique agency, focusing primarily on service and non-profit clients, our projects range from website design to print, ongoing design support to branding, and more. This position will lead the execution of a variety of design tasks and production-ready pieces. Responsibilities will include original website designs/layouts, execution of print-ready promotions, working directly with our in-house development staff for production, working directly on day-to-day projects, and other supporting tasks.
This is a non-contract, full time, on-site position. It is expected you work from our Tempe offices and will be available during the workday for phone calls, emails, video meetings, and online chat with our team.
This is a growth position. Past designers in this role have moved on to Art Directors and UX designers both internally and beyond.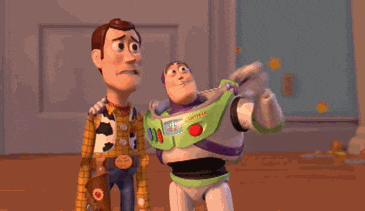 To learn more about our work and our clients, visit our portfolio at factor1studios.com.
Must Haves:
A balanced portfolio that showcases a variety of web, print and digital design.
Working knowledge of Illustrator and Photoshop. XD is a plus.
A basic understanding of WordPress, HTML & CSS is a PLUS!
This is also a Plus +
Self-motivated and works well both alone and with others
Comfortable working for a small company with a small team (meaning you'll play a big role!)
Ability to either withstand terribly punny jokes or contribute to them.
Strong communication skills, a problem solver, and embraces constructive criticism
Ability to multi-task and balance more than one project/client at a time
Creative, enthusiastic, and takes direction well
Values that align with ours, starting with Giving a Shit.
Strong Gif skills to communicate complex feelings and statements through the fine art of giphy.
Think you can work here?
Responsibilities change as projects change, so the ability to adapt is a must. You should be comfortable having direct contact with our clients.
Employees receive many benefits, including full healthcare, 3% funded 401k, a flexible schedule, 2 weeks vacation, a bunch of paid holidays (and your birthday!), fancy shmancy sit/stand desks, 27″ iMacs & monitors with all the ram you can dream of, the latest software, conferences, snacks, lunchtime video games, casual work environment, and an important one—work-life balance with a true 36 hour workweek and flex time. We NEVER work overtime. Seriously.
If you meet the above requirements, please submit your resume and portfolio link to work@factor1studios.com with examples of relevant work, as laid out above. Please include your past salary rate history.